Travel to Egypt, Turkey, UAE and Tunisia from Ukraine with a simple online click!
Online Travel is a woman owned and operated business, run by Ukrainian entrepreneur Evgeniya Musurivska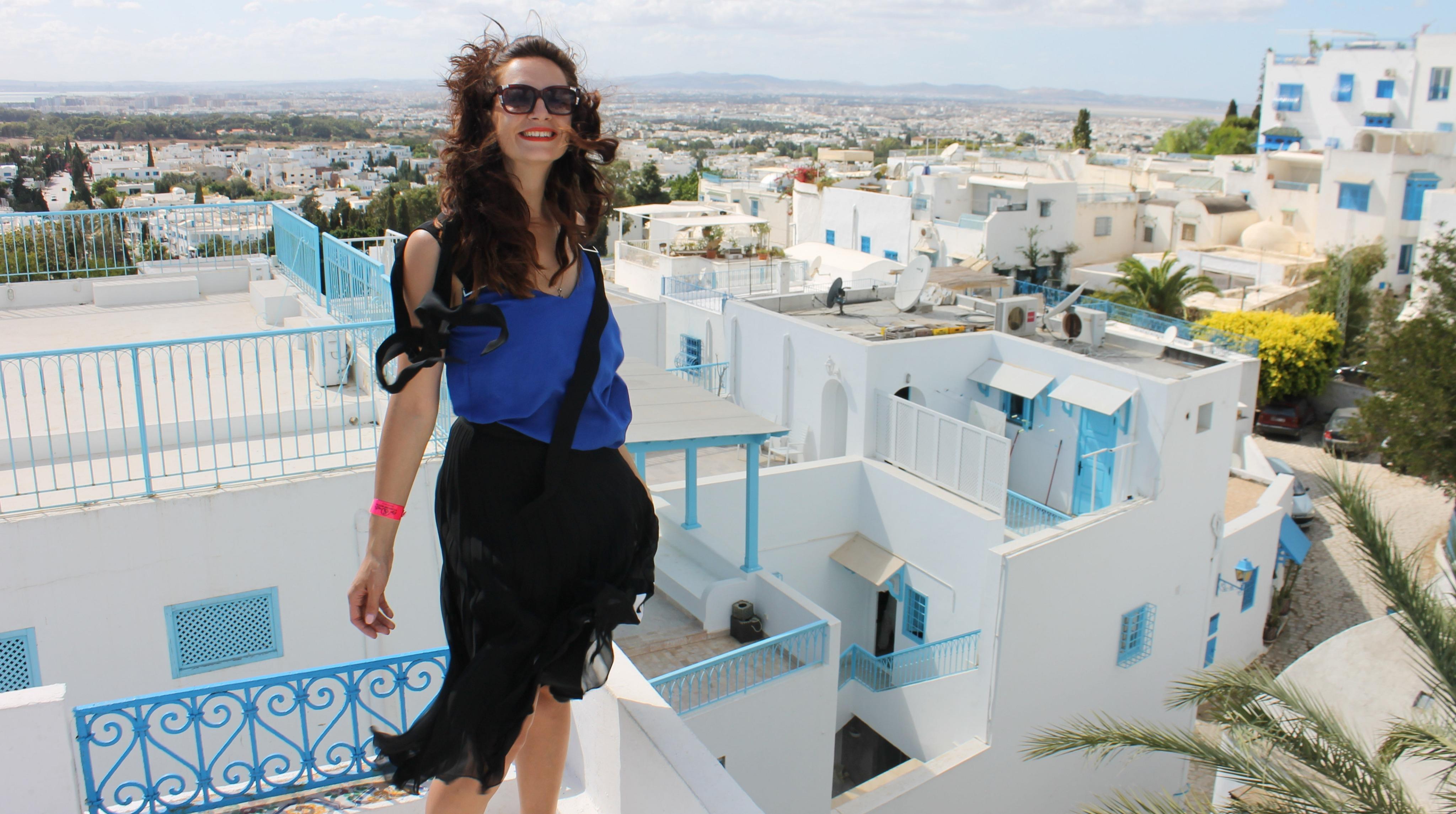 Online Travel is the literal name of the travel agency in Kyiv, Ukraine. You can travel to Egypt, Turkey, UAE and Tunisia from Ukraine with few simple online clicks! Evgeniya Musurivska is the owner and she is the only one working there, she is running her own small business in Ukraine and she is enjoying being her own boss.
How did it all begin?
Ukraine is still more about traditional brick and mortar travel agencies. Evgeniya was one of first people in Travel Industry of Ukraine who realized quick enough that there is no need to rent an office in Kyiv in order to run a travel agency. Now successful business women Evgeniya makes more money than her husband by sending her clients to Turkey, Egypt, UAE, Tunisia, Croatia and you name it!
In times when it is hard to do business in Ukraine, hard to be successful female business owner Evgeniya had a vision.
For one thing, it's completely her own business. She had guts to open it up in 2014. She had a head for business since she was a teenager.
Back in university she almost went into a model business as she is skinny and 178 cm tall. And if you ask me she looks like Angelina Jolie. Her drawings were also pretty good and she even attended arts school while in high school. But her heart was always in Travel Industry and you have to follow your heart!
Working in retail in her 20s made her understand next: Strict work schedule and working within bureaucratic system was not her thing and even against her personal believes. Evgeniya thinks that office spaces are "older age mentality".
She moved to capital of Ukraine Kyiv from regional center of Western Ukraine called Chernivtsy. She worked as an agent in walk-in travel agency for one and a half years to gain valuable experience but still she was not her own boss.
She saw a unique opportunity to shift from traditional business to online business. There is no need to pay rent for your office, pay salary to your employees but there is always a need to grow. This also gave her advantage to offer democratic prices.
Having Economics background and degree in Management of Hospitality and Tourism Business she felt ready to become an entrepreneur.
Combining this with being a wife and a mother, her work schedule had to be as flexible as possible. And that often means working evenings and weekends as that's when her clients are done their work and start to inquire about vacation options.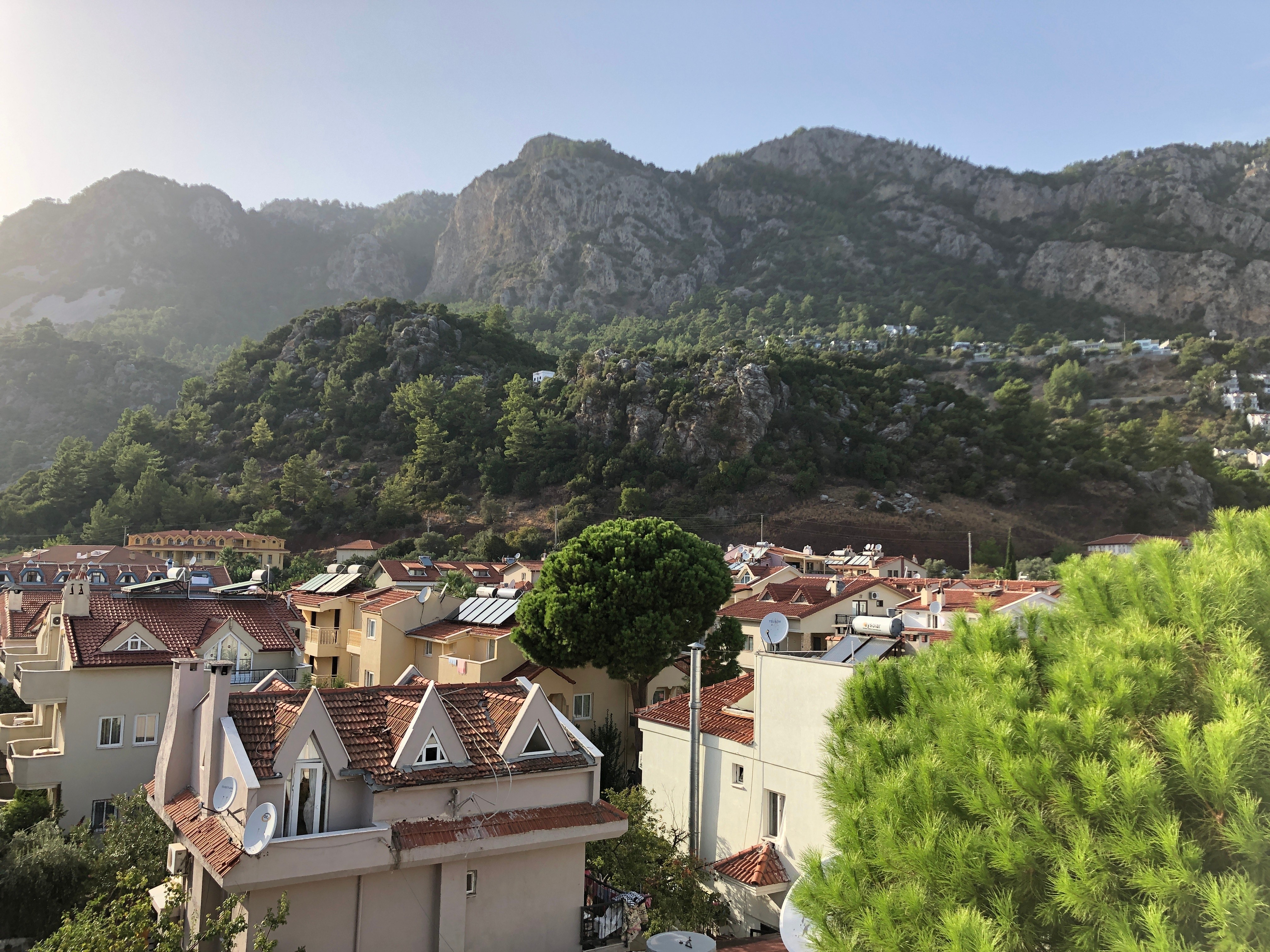 What is Online Travel all about?
But Online Travel was not always online. After establishing Online Travel Evgeniya did have an office for about 6 month and even 2 travel agents working for her. When she got pregnant – she decided to stay at home and her shift to online business just happened naturally.
Travel agency Online Travel provides next spectrum of services: Packaged tours, individual selection and customized travel, air tickets, hotel reservations, insurance. Skiing offers in winter or summer resorts in winter or summer, European bus tours etc.
Personalized service is guaranteed.
"Discover, relax, reboot!" is her work slogan and her email signature.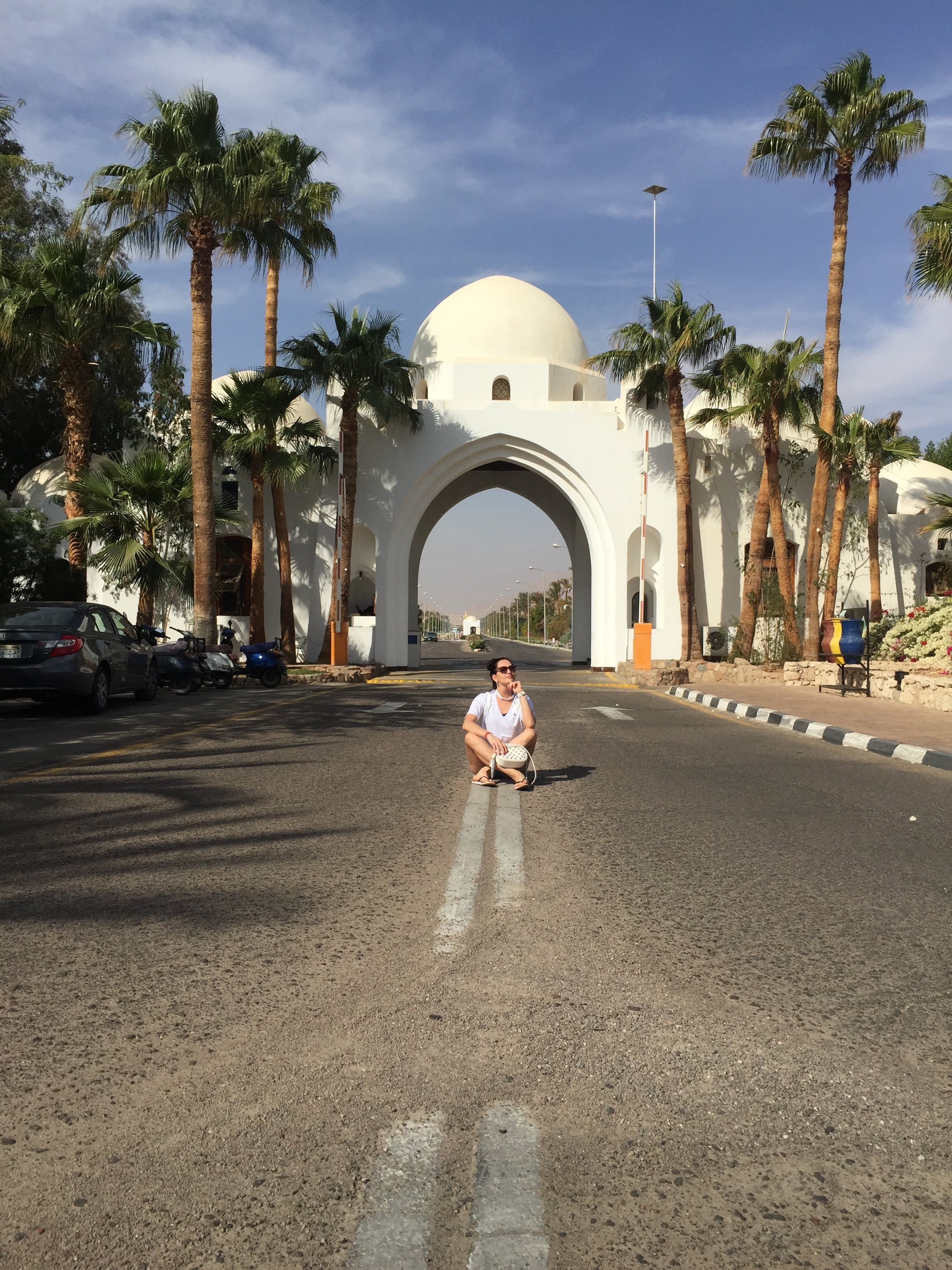 Travel agency of the new age
Evgeniya is on Instagram and Facebook day and night, best last minute offers and discounted packages are in her Stories all the time. Social Media has been a blast for any entrepreneur for the last decade and Evgeniya definatly knows how to promote her business online.
If you are still hesitant about buying travel online, Mrs. Musurivska will gladly meet up with you in one of many Kyiv's coffee shops and discuss your travel plans to better understand your needs and provide you with real time quotes and professional advice.
She says at the beginning friends and family were asking her "What are you? A freelancer or a distant worker?"
On average once a month Evgeniya changes her location. Paste of life, work, tasks, problems and solutions make her move around a lot. Also vacation and relaxation takes time. She is thankful to God for internet, online banking, webinars and social media that make her job possible.
One time one close friend gave her advice that she took very seriously. He said "Work in a different way that everyone else is working, think in a different way too, and only then you will be ahead of them all!" She is still thankful for this piece of advice. 
"Travel industry is like no other industry, it is a relationship based industry. My clients kept recommending me, I kept being patient with people`s requests and I succeeded."
"I am a business women, a wife, a mother and a creative person that still likes to draw. I love that I spend enough time with my son due to my flexible schedule. Also it is entire science to be able to select the right tour for the right person", she says. "Some are fans of all inclusive, some need customized approach, some need 2-3 hotels to choose from and some need to go through 15! Some clients are easy going and some are annoying." Annoying was her exact word.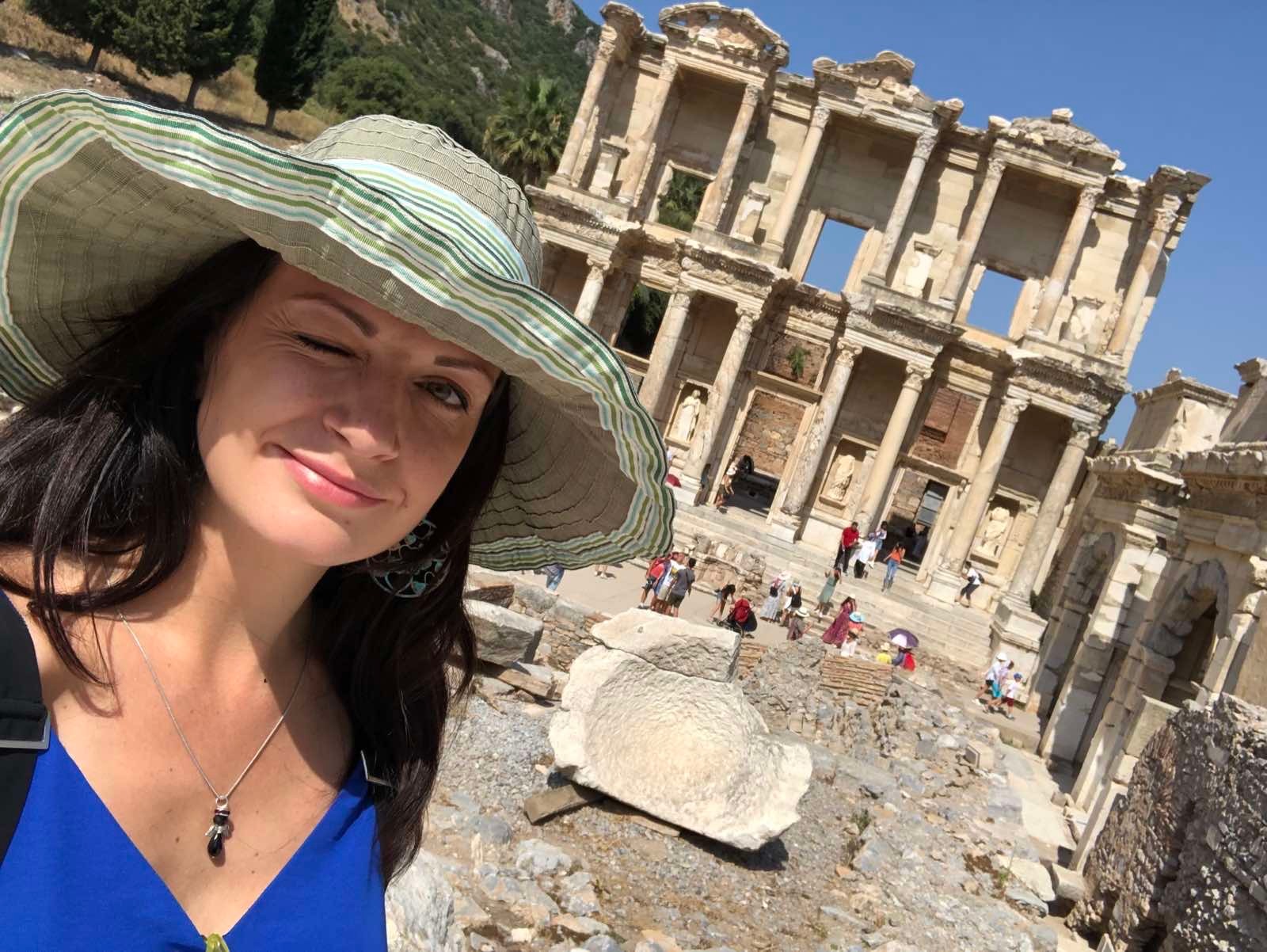 Popular vacation destinations from Ukraine
Most common destinations for Ukrainians to vacation at are Turkey and Egypt. She knows both inside out and have been there many times on FAM trips and personal vacations.
It is apparently cheaper for Ukrainians to vacation in Egypt than in their own country on the Black Sea. Four hour flight and you are already in Egypt, and Turkey is only 2 hours away!
UAE (especially Dubai) and Tunisia are also very popular these days. Croatia inquiries took off after Game of Thrones King's Landing was filmed in Croatian city Dubrovnik. Montenegro and Albania follow right after Croatia as they are cheaper than Croatia. Greece is a popular one too.
Ukrainians enjoy heat of Africa and Middle East, warm waters of Red and Mediterranean Seas, they love to emerge themselves in culture and cuisine that is totally different from their own Eastern Europe.
Some clients make it all the way to Dominican Republic or Cuba from Ukraine but that includes a transatlantic flight that not every family can afford.
Most of her clients are local Ukrainians however her client base keeps growing. She even had Americans reaching out to her for all inclusive vacations in Africa and the Middle East while they were vacationing in Ukraine.
Before the pandemic she was extremely busy. Covid-19 hit Travel Industry the hardest and unfortunately there are not many government programs to keep small businesses afloat in Ukraine.
Now business is slowly coming back as many already had Corona virus in Ukraine in fall of 2020 and they feel brave and protected with their own immune system. Some are also vaccinated.
Evgeniya is serious and honest person; she is a true professional of her field. I used Evgeniya's services twice and I was extremely satisfied with my Turkey all inclusive vacations in Antalya and my parents vacations in Alanya.